Greater Kalamazoo is asked to consider this: What is your position in times of challenge and controversy? Join in a celebration of Martin Luther King's legacy at a convocation that begins at 10:50 a.m. Monday at Stetson Chapel with organizer, educator and curator Mariame Kaba.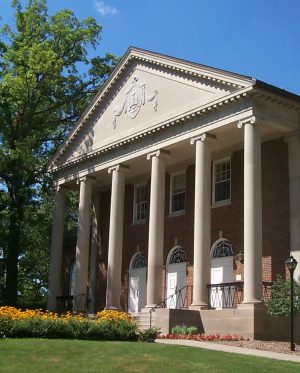 Kaba's work focuses on ending violence, dismantling the prison industrial complex, transformative justice and supporting youth leadership development. She is the author of many articles and publications on criminal justice, abolition and ending the mass incarceration of minorities in our country. She dedicates herself to working with youths and empowering them for leadership. Kaba is also the founding director of Project NIA, a grassroots organization dedicated to ending youth incarceration, and the co-founder of the Chicago Freedom School. Hear Kaba's Thursday interview on WMUK's WestSouthwest.
Tamara Morrison '20, an Arcus Center for Social Justice Leadership student liaison, will present an opening address. The convocation is open to the public. A brunch and workshop will follow for students who RSVP'd in advance.
At 7 p.m. Monday in 103 Dewing Hall, Intercultural Student Life will sponsor a public showing of the movie "Gook." In the movie, Eli and Daniel, two Korean American brothers who own a struggling women's shoe store, have an unlikely friendship with 11-year-old Kamilla. On the first day of the 1992 L.A. riots, the trio must defend the store while contemplating the meaning of family and thinking about personal dreams and the future. Popcorn and pizza will be provided.