Roy Yewah '13 is among 33 young adults who recently learned they were selected from 700 applicants to spend the next two years of their life living and working in Detroit. Roy is among the "Year Two" class of Challenge Detroit, an organization dedicated to recruiting young talent to the Motor City to work for businesses and nonprofits. Read about the program in this MLive report. And listen to Roy talk about his commitment to Detroit in a Challenge Detroit video clip. Leigh Ann Ulrey '11 and Sam Brennan '11 are part of "Year One" Challenge Detroit. Read about them in this January 2013 issue of BeLight. Which young K alumni will we read about from "Year Three" of Challenge Detroit?!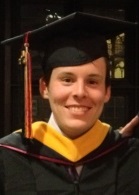 Carolyn DeChants '09 is very busy in Philadelphia. Not only is she creating a digital archive for the Lesbian Gay Bisexual Transgender Center at the University of Pennsylvania, she's pursuing a master's degree in social policy at Penn's School of Social Policy & Practice. She hopes to have the online archive set up and in a sustainable form by August, when she will also finish her degree—and join the work world. Carolyn, who says she's passionate about using research to help illuminate and ameliorate the experiences of any marginalized populations, is currently looking for a position conducting policy research or program evaluation in the Philadelphia area.
Harvey Dickson '80 is a copy editor of The New York Times Magazine and an occasional contributor to "The 6th Floor" blog where the Magazine's staff members share ideas, arguments, curiosities and links. Read Harvey's July 18, 2013 post "Where Have You Gone, Willie Horton?" about the Detroit Tigers slugger and 1968 World Series hero who—still wearing his Tiger uniform after a game against the Yankees—went into the streets of Detroit to help quell some of the violence taking place there during the riots of summer 1967.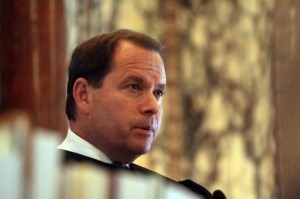 Gerald Rosen '73 is chief district judge of the U.S. District Court for the Eastern District of Michigan. Will he be appointed as the mediator to rule on disagreements between Detroit and its creditors during the city's Chapter 9 bankruptcy case? U.S. Bankruptcy Judge Steven Rhodes signaled in a court filing that he plans to do just that. Read about Jerry Rosen and his possible appointment in this recent Detroit Free Press article.
Edward Olney was Professor of Mathematics at Kalamazoo College for ten years beginning in 1853. He established the first mathematics curriculum at K and had a reputation for being a stern disciplinarian and a stickler for correct details. Despite his nickname "Old Toughy," Olney was said to take great pains to see that the poorer students obtained help in making up their deficiencies. Read more about Olney in the July 24, 2013 entry of "On This Day in Math," a popular blog about, well, math.