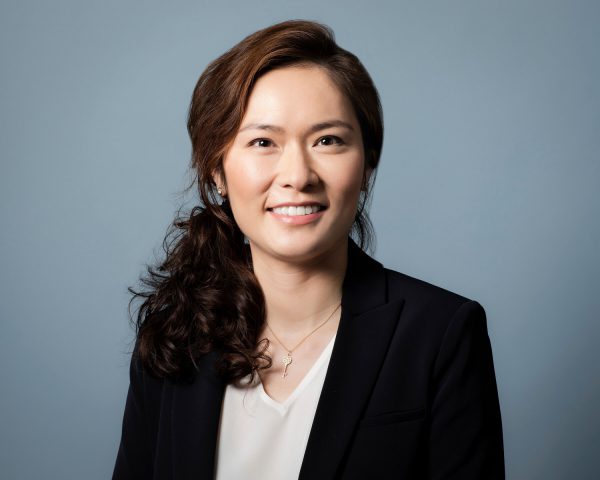 A Chicago business executive and Kalamazoo College alumna has earned an honor that puts her in the company of previous recipients as notable as entrepreneur Oprah Winfrey, former Chicago Mayor Rahm Emanuel and former U.S. President Barack Obama.
Young-Jin Chang '06, the managing director and global head of metals at CME Group, is a 2019 Crain's Chicago Business 40 Under 40 honoree. This year's group includes social activists, Fortune 500 vice presidents, doctors, professors and professional coaches.
Chang, according to the Crain's article noting her accomplishments, has "crisscrossed the world, with family travels as a youngster to places like China; graduate school studies in Paris; and work travel to Asia, Europe, South America and Africa."
Such travels led Chang to her current job after she sat beside a CME Group executive on a flight to Germany, prompting an invitation to stop by the company's London office. Soon after that, from 2011-2016, Chang was a director in metals research and product development at CME. Since 2016, she has been responsible for the strategic development, management and profitability of global products including precious and industrial metals.
Awards such as 40 Under 40 are notable as Crain's defines its honorees as rule-breakers, innovators, trailblazers and risk-takers, making them people who shape their community.
At age 16, Chang told her parents she wanted to leave her home in Seoul, South Korea, move to the U.S., and stay with her aunt in Portland, Oregon. After moving, her research regarding liberal arts colleges led her to Kalamazoo College, where she majored in business and economics, and minored in Chinese.
"My English was still improving and I felt I would get lost at a big school," she said of her choice to attend K. "I needed a little more time to adjust and pursue an education in my own way."
The access she had to the faculty made all the difference in her success, she added. Despite first thinking she wanted to become a lawyer, Chang received guidance from faculty in navigating the liberal arts and finding a passion for business. After K, she earned an MBA from the University of Chicago Booth School of Business.
"Everyone knew who I was by name," Chang said of her time at K, crediting faculty such as then-Economics and Business Chair Ahmed Hussen, Edward and Virginia Van Dalson Professor of Economics Patrik Hultberg, and Senior Instructor Chuck Stull. "I found it very helpful anytime I could ask a direct question, especially when I was still learning the language. I remember going to their offices on a regular basis."
After arriving at K, Chang found out from relatives that she wasn't the first member of her family to attend K. A great aunt, Park Gye-hee '58, majored in philosophy and lived in Trowbridge Hall.
"My great aunt's father was not typical of his day," Chang said in a LuxEsto article in spring 2006. "At that time elementary school was considered higher education for women in Korea, and the majority of women did not even complete that level. Her father was very forward thinking, and he valued education. He insisted his daughters complete secondary school and then go abroad to earn college degrees. His oldest four daughters did just that."
In reflecting on her own time at K, Chang advises that current students be proactive in finding a passion and take advantage of study abroad opportunities.
"Find a passion that triggers you," Chang said. "If you're not loving what you're doing, find what you're good at. Learn about different cultures, even if that means taking study abroad in a place you never thought of going. Explore and find what makes you happy."