Kalamazoo College's 2018 Commencement will take place at 1 p.m. Sunday, June 17, on the campus Quad. A total of 318 members of the class of 2018 are expected to participate in the ceremony with biology, business, psychology and chemistry representing the most popular majors.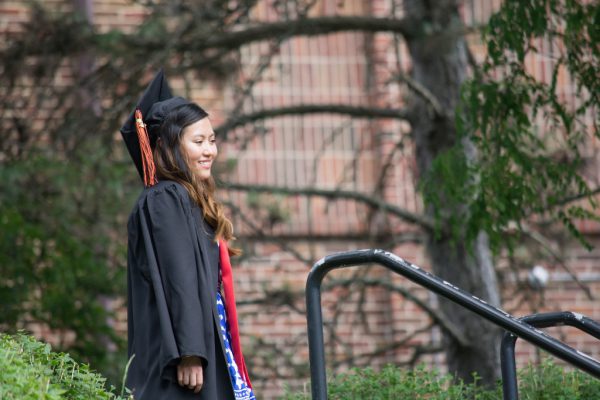 Kalamazoo College President Jorge G. Gonzalez will welcome graduates along with about 2,000 family members and friends, faculty, staff, trustees, alumni and community members.
This year's class includes:
197 Michiganders;
students from 26 states including Illinois, California, Washington, Florida and Massachusetts;
students from 14 countries including China, Vietnam and India; and
93 double majors and three triple majors.
Rain Location
If inclement weather forces the ceremony indoors, it will take place at Anderson Athletic Center, where tickets will be required for entry. Each senior will receive five tickets that will be distributed at the mandatory senior rehearsal at 4 p.m. Thursday, June 14. No extra tickets will be issued. If events are forced indoors, graduating students will receive an email around 9 a.m. Sunday with that information. Such an announcement would also be made at K's Facebook, Twitter and Instagram pages.
Commencement Parking
All faculty, staff and student parking lots will be available to families and guests. Click the link with the title of each lot below to see its location on our interactive map.
Vehicles must be parked in marked stalls. Permits are only required for handicapped spaces. If you choose to park in a surrounding neighborhood, please note all posted regulations, which are maintained by the City of Kalamazoo.
Handicapped Guests and Parking
Limited handicapped parking spaces are clearly marked and available throughout campus, both on streets near campus buildings and in campus lots. Handicapped spaces are reserved for vehicles with a state permit.
Due to limited handicapped parking, a designated drop-off area will be available on Campus Drive in front of Hoben Hall, accessible from Academy Street. Families may drop off guests for barrier-free access to the Quad before finding parking elsewhere on campus.
A designated seating area will be available for guests in wheelchairs on the northeast side of the Hicks Center. Families with guests in wheelchairs who would like to reserve seating in this area should contact Kerri Barker at 269.337.7289 or kerri.barker@kzoo.edu. Guests in wheelchairs who wish to sit with their entire party elsewhere on the Quad may do so.
Barrier-free restrooms are available at Olds Upton Hall at the south side of the building, near the main entrance at the Hicks Center, and in Stetson Chapel at the south side of the building.
Keynote Speaker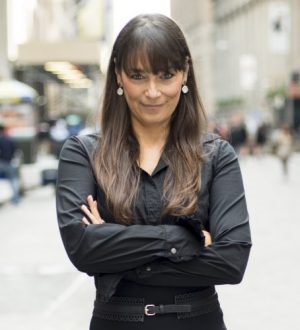 K will celebrate its relationship with the acclaimed Posse Foundation when it welcomes the organization's president and founder, Deborah Bial, as its commencement keynote speaker.
Posse gives talented, high-achieving students from urban public schools the opportunity to attend top colleges and universities on tuition scholarships while ensuring they have a support group to help them navigate the cultural challenges of a new landscape.
Kalamazoo College has partnered with the Posse Foundation since 2008. K's sixth cohort of Los Angeles Posse students will graduate this year. Its 10th cohort will arrive on campus as first-year students this fall.
Bial earned her B.A. at Brandeis University and her M.A. and Ed.D. at Harvard University's Graduate School of Education. She received a MacArthur Fellowship award in 2007.
Class of 2018 Student Speaker
Elyse Tuennerman, a sociology and anthropology major with a public policy and urban affairs concentration, is the student speaker.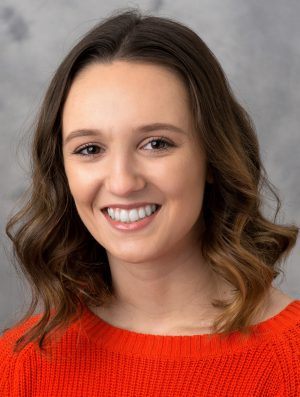 Tuennerman, of Ohiopyle, Pennsylvania, is a Senior Leadership Recognition Award recipient, the co-editor-in-chief of the student newspaper The Index, the office coordinator for the Student Funding Board and an Admission tour guide. She served as a President's Student Ambassador for her sophomore through senior years, giving the student keynote address at the 2017 President's Community Breakfast last fall.
Tuennerman became a class agent during her senior year and will continue to serve in that leadership role as an alumna, keeping her classmates connected with the College.
Baccalaureate
Baccalaureate, a non-denominational service with student and faculty speakers and musical performances, will be at 8 p.m. Saturday, June 16, at Stetson Chapel. Seating will be on a first-come, first-served basis. A sound system will be set up outside of the chapel for overflow. Some guests choose to bring a blanket and relax on the lawn of the chapel.