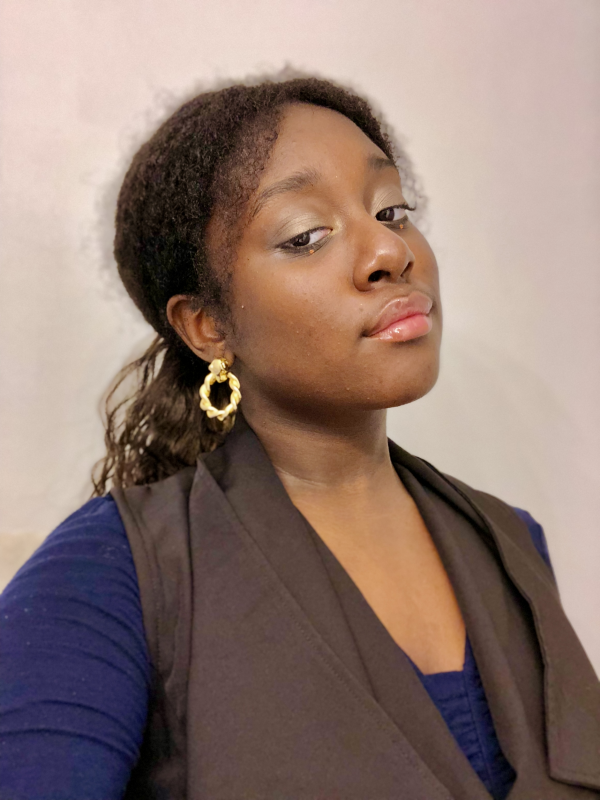 A Kalamazoo College student has developed a partnership with peers at Albion and Hope colleges to create a four-part series of Black History Month events which will run February 26 through March 1 titled "Reality is Wrong, Dreams are Real."
Destiny Hutcherson '21 said she feels it's important for Black students to have a space where they can meet other Black students and talk about experiences that are unique to them, especially when there is a lack of Black representation on campus that Black students could turn to in times of need; representatives who understand their culture and customs, and most importantly, could relate to their struggles not only in college, but also the world. These events—planned with some guidance from the Kalamazoo College Council of Student Representatives, the Office of Student Activities and the Intercultural Center—could provide that, especially with other Great Lakes Colleges Association (GLCA) schools participating.
"What you want to do is turn to people who look like you when you need advice," Hutcherson said. "I was fortunate to have a Black advisor as a first-year student, but a lot of students don't get that. I wanted to make something that could close that gap in the pandemic and help students find someone they can relate to."
The conference's logo, done by Stanton Greenstone '21, features a flower growing from concrete alongside the moon and a star. The flower symbolizes students growing even in tough situations. The moon and star represent faithfulness in Ghanaian art. The "Reality is Wrong, Dreams are Real" title refers to Tupac Shakur, who once talked about being a flower who grew in difficult circumstances. It also touches on something timely, Hutcherson said.
"Tupac rapped in the 90s, but this is something that's even more apparent now," she said. "The reality we have is rough and it's not inclusive to Blackness sometimes. Even though that's the reality, in some ways, it's wrong because I feel like one day dreams will overtake that. I don't want this just to be a sad event, looking at the realities of what's happening to Black people. I want it to be about what Black people want to do with their lives. A dream can be as simple as graduating college for a Black person and that dream is reality. My dream was creating something that cultivates Black space."
The Black History Month events are open to current K students and include:
Art Therapy with Kwame Akoto-Bamfo at 4:30 p.m. Friday. Akoto-Bamfo, a globally-famous Ghanaian sculptor, is known for projects such as an outdoor sculpture dedicated to the memory of the victims of the Transatlantic slave trade, on display at the National Memorial for Peace and Justice, which opened in 2018 in Montgomery, Alabama. Students participating in this session have received art materials provided through the mail.
Game Night at 8 p.m. Saturday. The night will begin with an ice breaker and mocktail hour for Black students to network. That independent time, Hutcherson said, will be especially important to Black students as most events also are open to allies. The rest of the night will involve games and possibly a showing of Coming to America, the 1988 comedy film starring Eddie Murphy and Arsenio Hall.
Seminar sessions that begin at 11 a.m. Sunday. The day will feature 10 to 11 breakout sessions, including topics that deal with being an ally, and identity-based discussions that deal with being Afro-Latinx, queer and Black, and more. A Black doctor will also speak about navigating the health care system as a Black person.
Balance, Beats and Breaks at 6 p.m. Monday. Students will enjoy mindfulness practices with raptivist Aisha Fukushima, a performance lecturer, social justice strategist and singer/songwriter.
"I know that we're at a predominantly white institution, but my goal is that we have a good number of Black students registered for it," Hutcherson said. "I've centered my focuses on identity-based events at K, and I believe this is another event that is designed for filling in a gap that Black students have not had in the past year, especially seniors."
"In the future, in a perfect world, I would also like to open this to Black alumni so it's not only events for students, but a larger affair with other thinkers who will come in and mentor Black students," she added. "It would be about healing, education and networking, so that it's tailored to be a conference on giving Black students hope emotionally, and sending them on a path to generational wealth. I'd like this event to be as joyous as an HBCU extravaganza."