An organization of professional astronomers is honoring Kalamazoo College senior Hayley Beltz for her Senior Individualized Project and summer research, which Beltz presented to the group's members.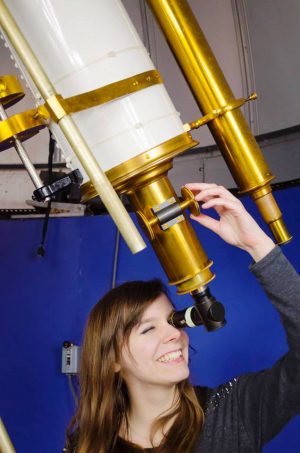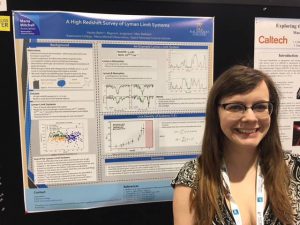 The Astronomy Achievement Student Awards, which were bestowed in January through the American Astronomical Society (AAS), recognize exemplary student presentations offered at its organizational meetings. Beltz's research involved quasar spectroscopy, meaning she analyzed light that is billions of years old to find and measure the large concentrations of hydrogen that develop as stars form.
The highest AAS honorees, including Beltz – a double major in physics and math from St. Joseph, Michigan – are given a Chambliss medal. Beltz was one of five undergraduate medal winners, who included students from the University of Colorado, the University of Louisville, California State Polytechnic University and Rollins College.
Beltz said she is very excited about the award and it feels validating to win it considering she wants to attend graduate school in astronomy after graduating from K.
The AAS, established in 1899 and based in Washington, D.C., has about 7,000 members including physicists, mathematicians, geologists, engineers and other researchers from the broad spectrum of astronomy-related fields. Its mission is to enhance and share humanity's scientific understanding of the universe.