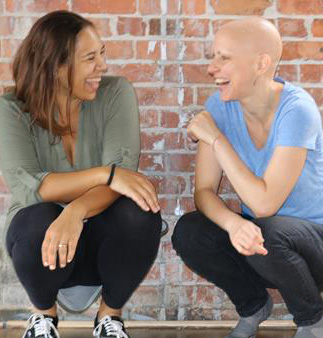 The Arcus Center for Social Justice Leadership (ACSJL) has announced the 2016-17 Regional Fellows. The program helps leaders in Kalamazoo County clarify the core values they want their work to exemplify, increase their effectiveness, and bring a stronger social justice focus to their work.  Fellows will engage often with the ACSJL for eight months, attending training and coaching sessions while laying the groundwork for their projects.
Names of the fellows and a brief description of their projects follow.
Jesselyn Leach is the creator of #Gang4Change, an initiative explores how art and social justice can work together. The project will work with Kalamazoo teens and young people, providing them the opportunity to connect with their artistic selves in music, spoken word poetry, slam poetry, cyphering, and other creative genres.
BlackOut, a project of Maxwell T. Isaac and Lexington Everson Fate, is designed to lay the foundations of greater visibility and sovereignty for the Black community of Kalamazoo. BlackOut is comprised of parts: the Living Narrative and the Living Action. The former will increase the visibility of Black stories as told by their authors, sharing their experiences with injustice in Kalamazoo. The latter will fortify leadership and community ties through community awareness events and trainings.
Movement for the Movement is a collaboration created by Kama Tai Mitchell and Lillie Wolff '04. It will examine and address the systemic barriers that impede people with marginalized identities from accessing and benefitting from healing arts spaces and resources. When shared equitably and accountably, healing arts practices, such as yoga, can aid in transforming the harmful and dehumanizing effects of oppression and privilege.
Remi Harrington's project is called City Schools and BMFA (balancing motherhood for the future of America). Her work will promote parental engagement and community integrated education for the purpose of dismantling the cradle to the prison pipeline. The work will create intercultural spaces in neighborhoods to support academic mastery through industry centered, project based learning. These spaces will also develop employable skill sets and will build an infrastructure for a sustainable community.
Chris Wahmhoff is a creator of the Edison Ducks in a Row, a project that began in April of 2015 after two ducks were adopted and Edison neighborhood kids began to take interest. The program helps educated kids and young adults about farm animals and basic urban farming techniques. The eventual goal is to transition public school food sources to local farming in the Edison neighborhood.