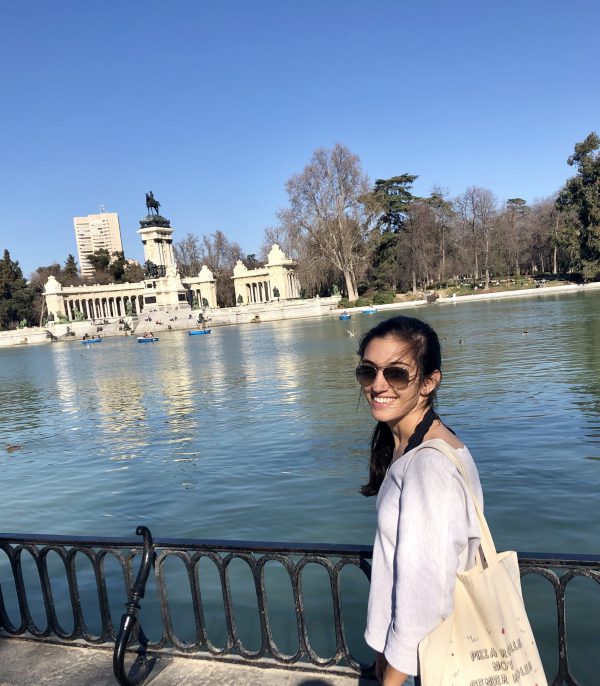 In a few short months, K senior Rosella LoChirco will begin a two-year commitment as a Venture for America Fellow. The prestigious fellowship prepares recent college graduates for careers as entrepreneurs, and fellows are placed in ambitious start-up businesses across the U.S. In April, Rosella will be matched with companies that are a good fit for her interdisciplinary skills, and she's excited to begin the process of picking her fellowship site.
Rosella began her K experience like many other students: excited and more than a little nervous for what the future might bring. As the first student in her family to attend college, Rosella said, "It was so terrifying to sit in my first class — I didn't know if I would fit in."
Rosella found her way. Participation on the women's soccer team benefited her with teammates and a coach, Bryan Goyings, who she said "really believed in me, and really supported me no matter what." Early in her first year, Rosella developed a mentorship with Professor Chris Latiolais, who supported her philosophy major without reservation. "Every day that I come to class, he tells me about a new career that I could do," Rosella said.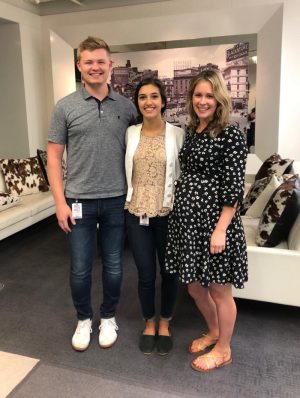 When it was time to select a research subject for her Senior Individualized Project, Rosella was cautious once more, yet she let her instincts guide her. "I loved this one anthropology and sociology professor, Professor Katerina Stefatos. I knew I wanted to work with her. We had so many meetings and calls to figure out my topic!" Rosella said.
Simultaneously, Rosella was completing a summer internship at Quicken Loans and the FIFA Women's World Cup was making headlines. To the student-athlete, it seemed like fate: "I put together a pitch for Quicken Loans about why they should invest in the women's soccer team," Rosella said. "I started digging into the question of why women's sports are not societally valued as much as men's sports. That became a perfect jumping-off point for my SIP, and all the theories involved from my philosophy background helped."
The Quicken Loans team saw Rosella's potential; several colleagues, including a K alum, were well-connected to Venture for America. "They said, 'if you're up for learning things and a team environment, you should make this two-year commitment,'" Rosella remembered. "They really encouraged me to do it, because I had never heard anything about it."
Once she learned more, Rosella knew she had to apply. "I'm a liberal arts student who didn't study anything too technical, so I loved the idea that an organization was really valuing someone like me to make an impact in a start-up from day one." Now, when Rosella looks to the future and her two-year fellowship, she is confident. "I see a lot of connections between K and Venture for America," she explained. "I'm going to a small team, working closely together, and that's very close to the K experience. I found my way at K, and I'll bring my same energy to this commitment. I know that I have the skills and tenacity to figure it out."