Stryker's contribution establishes a 10-year scholarship program at the College for talented students in need of financial support.
Kalamazoo College is proud to announce today the establishment of the Jon L. Stryker Future Leaders Scholarship Program. Through a generous $20 million contribution from Jon Stryker, the scholarship program has been created to assist students in need of financial support and to further Kalamazoo College's commitment to diversity within its student body. The program, beginning in academic year 2018-2019, will provide $2 million in scholarships annually over the next 10 years.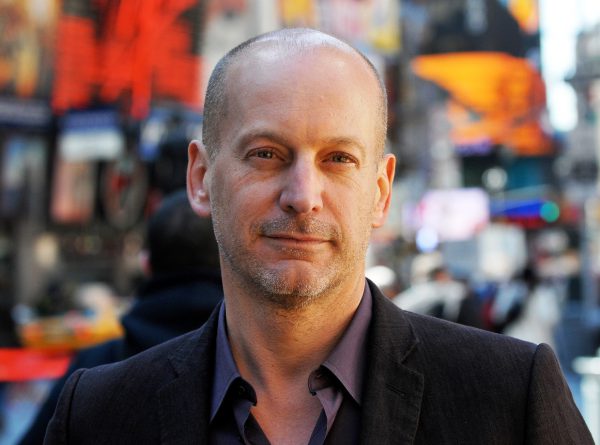 The Jon L. Stryker Future Leaders scholarships will primarily support students of color, first generation college students and students from lower income families.
"We are incredibly grateful to Jon Stryker for this remarkable gift that opens the doors of our unique institution to students who otherwise would not have this opportunity. The future of our society depends on our ability to develop leaders from diverse backgrounds. It is an honor that Jon has placed this tremendous trust in his alma mater," said Kalamazoo College President Jorge G. Gonzalez.
Stryker's contribution supports and affirms the goals of the College's new strategic plan, "Advancing Kalamazoo College: A Strategic Vision for 2023."
Additionally, the gift is being made in anticipation of Kalamazoo College's next fundraising campaign and is intended to encourage other alumni, families and friends of the College to contribute $20 million toward endowed scholarships.
"I am thrilled to be able to make this contribution to my alma mater with the goal of advancing diversity and inclusion in higher education," Stryker said. "Supporting a pathway to higher education for all people is a highly effective way to break the cycles of marginalization and inequality that continue to plague this country. There is much more work to be done and my hope is to inspire more members of the Kalamazoo College community to make additional contributions to support diverse students at K."
The scholarships made possible by Stryker's contribution and others like it will have an immediate and long-term impact for current and future members of the College's student body.
Jon Stryker, a native of Kalamazoo, Mich., is an architect and philanthropist. He earned a Bachelor of Arts degree in Biology from Kalamazoo College in 1982 and a Master of Architecture degree from the University of California at Berkeley. In 2000, he established the Arcus Foundation to support the advancement of LGBT civil rights globally and the conservation of the world's great apes.
He has been an influential contributor to Kalamazoo College over the years. He serves on the College's Board of Trustees, and has made more than $10 million in funding grants to support the College's highly ranked study abroad program and enrollment diversity efforts. In 2008, he established a $5.6 million grant to fund the tuition and financial support of 50 Posse Scholars, a program of the Posse Foundation to pair high-performing public high school students from underrepresented groups in higher education with full, four-year academic scholarships.
Additionally, his Arcus Foundation awarded the College more than $25 million in grants to create and sustain The Arcus Center for Social Justice Leadership. The center became fully operational on campus in academic year 2010-2011 and supports the College's goal to develop emerging leaders and sustaining existing leaders in the field of human rights and social justice. Stryker also funded the award-winning building that houses the center. This building, designed by Studio Gang in Chicago, was dedicated in September 2014.
Through these and other donations, Stryker has given a total of $66 million to Kalamazoo College. For Stryker's devotion to K, he was awarded the College's Distinguished Service Award in 2010.
Kalamazoo College is a nationally recognized residential liberal arts college located in Kalamazoo, Mich. The creator of the K-Plan, Kalamazoo College provides an individualized education that integrates rigorous academics with life-changing experiential learning opportunities.