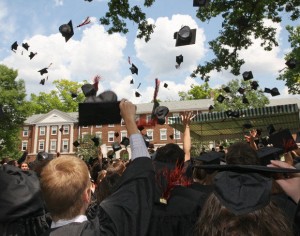 On April 1, 2009, Kalamazoo College's then-vice president of advancement received a phone call. The caller identified himself as the representative of someone who wanted to make a $2 million anonymous donation to the College. The money would be coming in two cashier's checks, each for $1 million.
One check was for scholarships for minority students and women. The other was an unrestricted gift that the College could use any way it saw fit.
It was April Fool's Day, but it wasn't a prank.
And K wasn't the only school receiving phone calls and checks from the same source. Within weeks, 20 colleges and universities nationwide reported receiving checks totally some $100 million from seemingly the same anonymous donor with the same request to help minority students and women.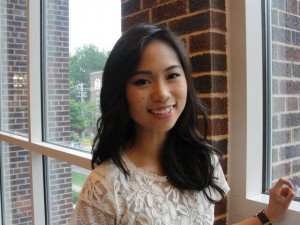 Guessing the identity of the donor became a favorite pastime throughout higher education. Was it Oprah? No one knew. Or at least no one was talking.
One thing was clear, however: The power of individual philanthropy was on full public display.
After all, the bottom had just fallen out of the economy, families were reeling from job losses and home foreclosures, states across the country—including Michigan—were cutting financial aid to college students, and schools like K were being forced to take up the slack.
Five years later in spring of 2014, BBC Magazine reporter Taylor Kate Brown contacted the colleges and universities to ask three questions: How they had spent their anonymous gift? How had the gift made a difference to their institutions, their students, and the students' families? And, had they ever identified the anonymous donor?
Read Brown's account in "How US universities spent surprise anonymous millions."