Matters of T-shirts, essays, and scholarships meant good news for three people who share a Kalamazoo College connection.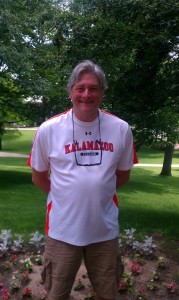 Writer and college instructor Chris Tower '85 shows off his Kalamazoo College pride on his T-Shirt blog, "I would not be the person I am today if I had not attended and ultimately graduated from Kalamazoo College."
Congratulations to Tessa Moore '15. Her essay, The Ezili, earned her the Voynovich Scholarship, which hasn't been awarded since 2008.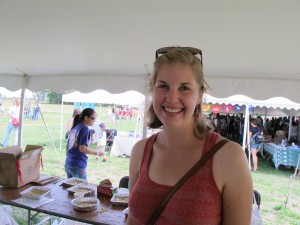 Mariah Hennen '15 was 35 out of more than 100 students nationwide to be awarded the Jo Anne J. Trow National Scholarship. Recipients must maintain a 3.5 GPA. Selections are based on academic records, applicants' statements, and campus and community activities.