A nature center and biological field station in Hastings, Michigan, is home for a Kalamazoo College student this summer.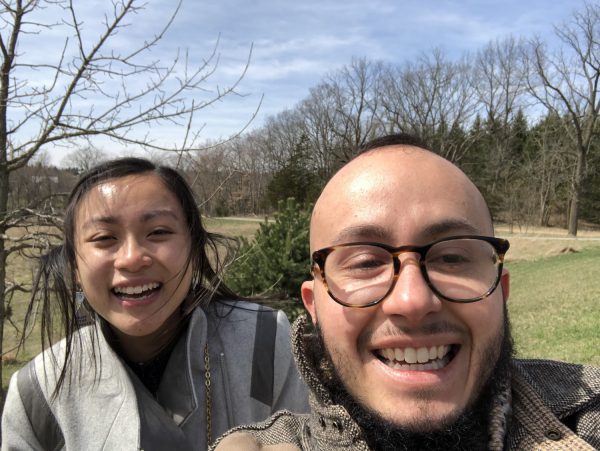 Paige Chung '20, an English and critical ethnic studies (CES) major, is at Pierce Cedar Creek Institute, which is dedicated to environmental education and stewardship. She is serving the center as a Nature in Words Fellow by developing a collection of soundscape poetry and creative non-fiction based on her on-site explorations.
Soundscapes capture a sound or a combination of sounds that arise from an immersive environment, making Pierce Cedar Creek Institute an ideal atmosphere. The opportunity allows Chung to explore 742 acres of land, including lakes, forests and hiking trails, as she nurtures a hobby she hopes to one day parlay into a career: writing.
Bill and Jessie Pierce developed the Willard G. Pierce and Jessie M. Pierce Foundation to benefit Hastings and West Michigan in 1988. Just before they died in 1998, they had an idea to build an environmental education and nature center that became the Pierce Cedar Creek Institute.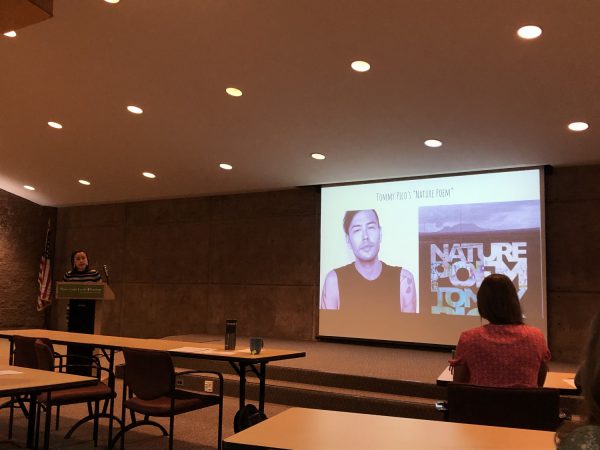 Now, 14 students from Michigan colleges and universities are on the property as they study animals from box turtles to rattlesnakes or pursue creative opportunities such as painting. Chung, however, is the only writer, and she feels fortunate to be there.
"I remember getting an email from the English Department about it right before bed one night in February or March," Chung said. "At that point, I was trying to decide if I should go back home to do some community work for the summer or if I would find somewhere to stay in Michigan, so I applied. It's phenomenal because it provides me with an abundant number of opportunities to write without the pressures of paying the rent or bills, and it fuels my ability to create my art. It shows me that writing is possible as a career."
Pierce Cedar Creek Institute fellowship students have consultants of their choosing serving them as advisers during the summer. Chung's consultant is Assistant Professor of English Oliver Baez Bendorf, who leads poetry classes at K.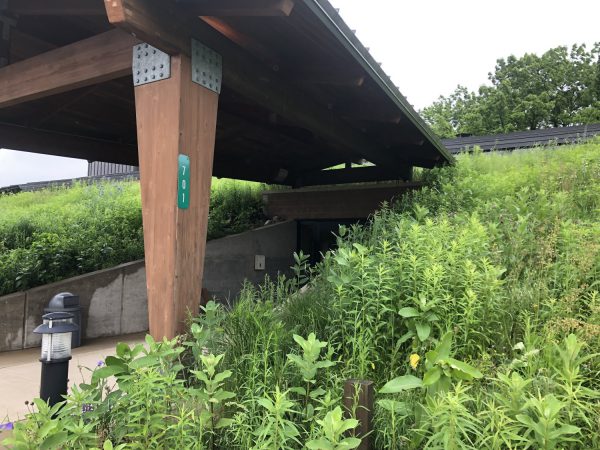 "He's been phenomenal so far with how he pushes me to write," said Chung, who also credits Intercultural Student Life Director Natalia Carvalho-Pinto, Assistant Professor of Critical Ethnic Studies Reid Gomez and Assistant Professor of English Shanna Salinas for inspiring her at K. Bendorf "encourages me to write and not worry about creating a perfect product. He asks questions and supports me every step of the way. He's someone I'll check in with throughout the writing process."
That process for Chung includes immersing herself at the nature center, both in solitude and in the company of other students, observing and sampling sounds that end up in her poetry. "Poetry for me captures a moment," Chung said. "There's less pressure to have an entire plot and story line with poetry. It's a playground for language. I also like to write plays, but those are longer-term projects for me. With poetry, I can write in one day and be done with it. I don't necessarily need anything more than time, a piece of paper and a pen."
At K, Chung works as a Writing Center assistant director and Intercultural Center-Arcus Center liaison, and she co-founded Resist, Magic Mastermind, a zine publication uplifting the stories of queer students, trans students and students of color. As a Los Angeles native, Chung's inspirations have traditionally been city based, which means Pierce Cedar Creek Institute expands her writing horizons.
Chung said, "In CES, we learn from Chinua Achebe—who speaks English as a non-native speaker, allowing for something new and interesting to happen with language—that stories are stories even with a non-native tongue. We learn from the book Almanac of the Dead that stories are power. Through the power of language and stories, I am constantly asking what can be done with writing."
This fellowship gives Chung the opportunity to explore this question in new ways.
"Through this fellowship, I ask what can be translated from the sounds of nature to sounds from hip-hop, jazz, Spanglish, Vietnamese and Los Angeles. This will help me push the boundaries of my poetry and writing to new landscapes."