Dear Friends,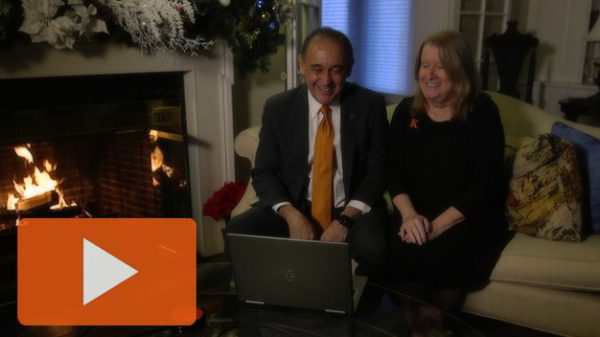 The holidays are often a time of gratitude and reflection, and this holiday season is no exception. The collective efforts of our faculty, staff, students, families, alumni and friends to support our student body and the institution through this pandemic have been nothing short of extraordinary. It shows that we are stronger together as we work to move K forward, and we could not be more grateful for this community.
We wish to thank not only those who are helping us deliver on K's educational mission and vision; we also want to thank all of you who are facing incredible challenges this year while serving our society: the healthcare workers, the teachers, the scientists, the agricultural and food-processing workers, the small business owners, the retail and restaurant workers, delivery persons, and so many more.
As we go forth this season, we hope you are able to find some time to rest, read a good book, video chat with family and friends, and enjoy favorite traditions. Most of all, we hope you and your loved ones stay healthy, stay safe and have a happy and peaceful new year.
Saludos,
President Jorge G. Gonzalez and Suzie (Martin) Gonzalez '83