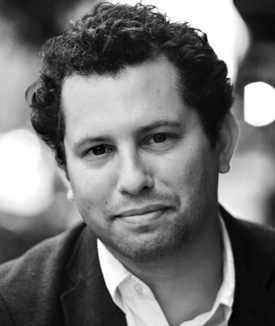 Sasha Issenberg, a leading author and journalist on American politics, will deliver the 2016 William Weber Lecture in Government and Society. The lecture, "The Victory Lab 2016: A Report from the Campaign Trail," will take place on Tuesday, September 27, at 8 p.m. in the Mandelle Hall Olmsted Room, and it is free and open to the public.
Issenberg is the author of three books, including The Victory Lab: The Secret Science of Winning Campaigns. He covered the 2012 election as a columnist for Slate and the 2008 election as a national political reporter in the Washington bureau of The Boston Globe. His work has appeared in New York magazine, The New York Times Magazine, and George.
For the book The Victory Lab (dubbed by POLITICO as the "Moneyball for politics") Issenberg went on the campaign trail and uncovered the hidden story of the analytical revolution upending the way political campaigns are run. Renegade thinkers are crashing the gates of a venerable American institution, shoving aside its so-called wise men and replacing them with a radical new data-driven order. In the 2016 Weber Lecture, Issenberg will discuss what he's seeing in the current race and how it compares to past campaigns.
The William Weber Lecture in Government and Society was founded by Bill Weber, a 1939 graduate of Kalamazoo College. Past lecturers have included David Broder, Frances Moore Lappe, E.J. Dionne, Jeane Bethke Elshtain, William Greider, Ernesto Cortes Jr., John Esposito, Benjamin Ginsberg, Frances Fox Piven, Spencer Overton, Tamara Draut, Van Jones and Joan Mandelle.