Kalamazoo College Fund




Impact Report
Contributions from July 2020 to June 2021 totaled $2,569,663
---
Your Gifts Make a Difference
Throughout the past academic year, K students experienced unexpected opportunities to develop leadership skills, showed amazing resilience in the face of adversity, and adapted to the hurdles presented by COVID-19.
The percentages below indicate the proportion of Kalamazoo College Fund gifts that were contributed to the following areas:
---
53%
Financial Aid
The College has heightened its commitment to attracting exceptional students regardless of their socioeconomic backgrounds. Financial aid ensures that K continues to become a richer learning community.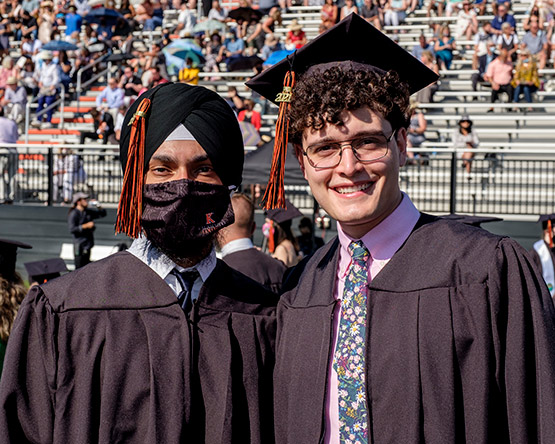 15%
Faculty Excellence
Donors helped make it possible for K to attract, retain and support faculty who are among the most qualified in their fields. Gifts to support Faculty Excellence allowed students to receive transformational experiences in the virtual learning environment thanks to the amazing work of innovative K faculty.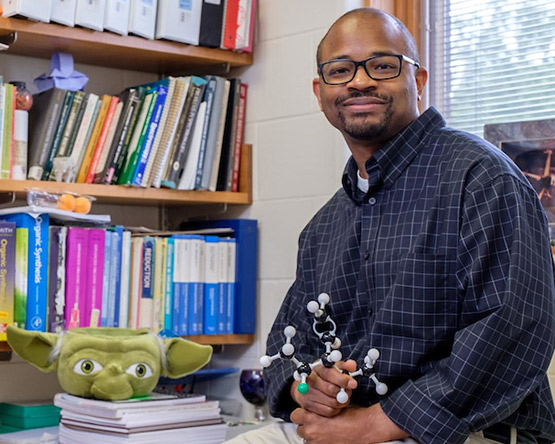 32%
K's Highest Priorities
Gifts to K's Highest Priorities helped provide the resources and experiential education opportunities that are part of each student's K-Plan.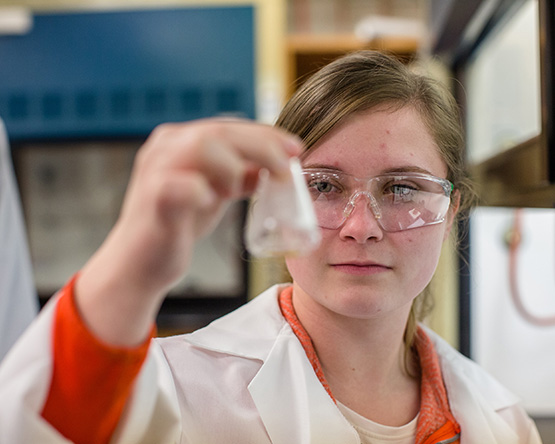 ---
"Many students have been able to attend K with the help of financial aid, including myself. Gifts help make a K education much more accessible to a wider demographic of deserving students."
—Rushik Patel '22
---
Day of Gracious Giving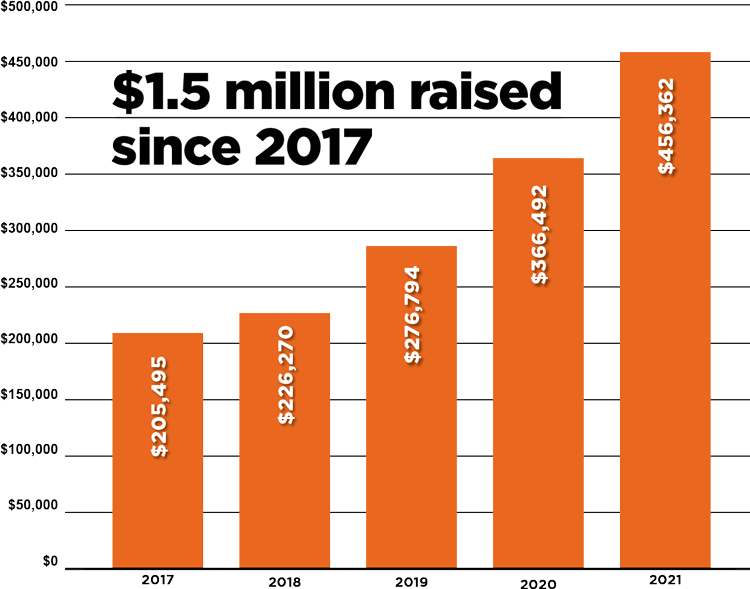 K had a record-breaking Day of Gracious Giving 2021 thanks to the 1,572 alumni, parents, friends, faculty and staff who contributed to the Kalamazoo College Fund.
Donors gave a record $456,362 (which was added to $350,000 in anonymous matching gifts).
---
1833 Society
1833 Society donors gave $1.9 million in the last year. Their generosity helped to increase student accessibility to the College, supported academic excellence and enhanced all aspects of the campus community.
---
---
---
Kalamazoo College Fund Donors
friends, parents, families,
faculty and staff
young alumni from
classes 2006-20
---
Highlights from the
2020-2021 Fiscal Year
Seven from K Earn Fulbright Scholarships

Seven K representatives, including six from the Class of 2021, received Fulbright scholarships to study abroad in the 2021-22 academic year.
Virtual Kitchen Serves Recipes, Connects Students

A virtual cooking show served with a dash of Kalamazoo College was available to students last year through the Office of Student Activities. In each show, at least one student staff member cooked meals while talking with other K students.
Environmental Internships Fill in for Study Abroad

Without study abroad available in 2020, Kalamazoo College faculty and staff got creative and developed a series of internships for 20 juniors who otherwise would've spent a term overseas.
Current Events, Student Interest Prompt Growth in Community and Global Health
International Internships Offer Global Work in Study Abroad's Absence

When study abroad stayed on pause in the fall of 2020, Kalamazoo College faculty and staff developed positive, educational experiences for many of the juniors who expected to spend time in another country, showing the strength of the College's relationships with its external partners.
New Biochemistry Major Formulates Student Options
Music Advertising Starts with Wheaties, Leads to Professor's Book

James A. B. Stone Professor of Psychology Siu-Lan Tan is a co-editor of a new reference book published by Oxford University Press, titled The Oxford Handbook of Music and Advertising, which explores the ties between music and advertising from their earliest connections to the present day.
Two Faculty Members Earn Tenure

Kalamazoo College faculty members Santiago Salinas and Dwight Williams, from the biology and chemistry departments respectively, have been awarded tenure, recognizing their excellence in teaching, scholarship and service to the College.
Two Music Faculty Members Earn Community Medal of Arts

Two Kalamazoo College music faculty members were honored with top awards for their contributions to the city's arts scene.
Kits Allow Lighting Students to Shine on

Kalamazoo College Theatre Arts Professor Lanny Potts assembled, shipped and delivered several large light kits when K went virtual in Fall of 2020, noting, "We couldn't bring the students to the light lab, so we were going to bring the light lab to the students."
---
Make a Difference
All gifts to the Kalamazoo College Fund count towards the Brighter Light Campaign, supporting Financial Aid, Faculty Excellence and Resources, and K's Highest Priorities.
Kalamazoo College Fund
1200 Academy Street
Kalamazoo, MI 49006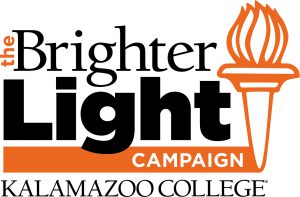 ---
---