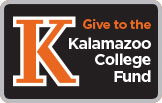 Experiential learning is at the heart of every K-Plan. It teaches students to adapt to the unexpected situations of our ever-changing world.
For Brandon Wright '21, his K-Plan involved studying abroad in Ecuador, serving as a President's Student Ambassador and working as an emergency medical technician (EMT), which fueled his desire to pursue a career in medicine with plans to become a doctor.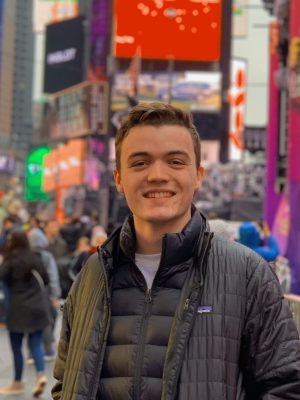 This passion began at age 14, while attending his mom's chemo and radiation treatments as she recovered from breast cancer. "I knew I had an interest in medicine before coming to K," said Wright.
After his first year at K, Wright trained as an EMT. He realized that, in addition to his biology major and physics minor, spending hands-on time with patients could help optimize his chances of getting into medical school. After more than 256 hours of accelerated coursework that summer—and several certification tests and clinical trials afterward—he was offered a part-time job working for Life EMS in Kalamazoo.
To further his community involvement, Wright applied for a role as a President's Student Ambassador. In this position he and other student leaders serve as an extension of President Jorge Gonzalez's hospitality at events and gatherings, welcoming alumni and guests of the College.
"Many students get caught up in going to school, but there are a lot of ways we can more fully integrate into the community," Wright said. "I wanted to be an ambassador because I wanted to bring my experiences to the table to start a conversation about involvement. I also want to hear from alumni about their own K experiences and take those lessons back to other students."
Wright's K-Plan included studying abroad in Ecuador, where he was able to deepen his interest and knowledge in healthcare on a global level.
"I was able to compare and contrast my experience in Kalamazoo on a local level with what I experienced in the lower-income country of Ecuador," said Wright. "It is no doubt an experience that I will remember and value as I pursue a career in healthcare."
As the College continues to adapt to the realities of COVID-19, it is more important than ever for students to engage in experiential learning opportunities through the K-Plan. 
Please consider making a gift to the Kalamazoo College Fund in support of K students, whose experiences will prepare them for successful careers and develop them into enlightened leaders who are ready to lead in a richly diverse and increasingly complex world.