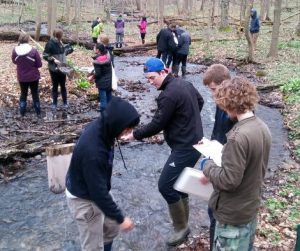 A key component of a Kalamazoo College education is teaching students to think critically about the human impact on the environment in which they live. A campus leader in this important work is K's interdisciplinary Center for Environmental Stewardship, which helps prepare graduates to live and work in a global economy and respond to the unprecedented demands on the world's natural resources.
Solving complex environmental challenges requires ideas from a broad range of disciplines. The Center for Environmental Stewardship builds on K's successful environmental studies program and integrates campus and community efforts seeking to address issues such as energy efficiency, reduction of greenhouse gas emissions, and sustainable food resources.
The College now seeks to support the Center for Environmental Stewardship in perpetuity with an endowment of at least $2.5 million.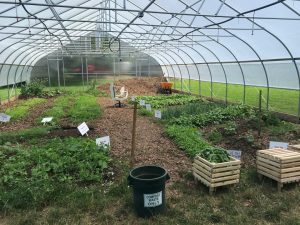 A $2.5 million endowment will help fund, forever, the Center for Environmental Stewardship director position and provide the program's annual operating budget to support academic work, research, and co-curricular and community-outreach programming that will take place on campus, at the arboretum, and beyond.
Your gift to support the Center for Environmental Stewardship will further the College's mission to prepare graduates in their chosen fields to be leaders in a richly diverse and increasingly complex world—leaders who understand that their personal and professional decisions have ramifications on the environment.