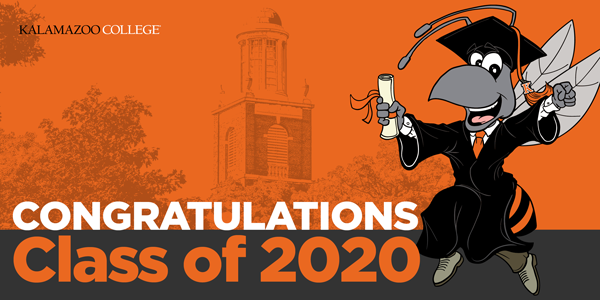 Congratulations Class of 2020 
WATCH THE CONFERRAL OF DEGREE CEREMONY
WATCH THE BACCALAUREATE CEREMONY
Click on the link below to see our seniors and messages from alumni.
MEET OUR SENIORS and SEE CONGRATULATORY MESSAGES FROM ALUMNI
The on campus Commencement ceremony for the Class of 2020 will be held on Saturday, May 29, 2021.  Emails will be sent out, and information posted here when more details are available.
If you have any questions, please contact Kerri Barker at kbarker@kzoo.edu.