2014 Event Schedule
Who's Coming
Brittany Amor '14
Nicholas Beam '14
Amanda Bolles '14
Kira Boneff '14
Nathalie Botezatu '14
Eby Brown '14
Darrin Camilleri '14
Grant Carey '14
Holly Cooperrider '14
Laura Crouch '14
Ryan D'Mello '14
Caitlin Donnelly '14
Jordan Earnest '14
Claire Fielder '14
Raven Fisher '14
Genevieve Hall '14
Taylor Hartley '14
Sherin John '14
Holly Kramer '14
Colin Lennox '14
Katie Mattison '14
Quinn McCormick '14
Jordan Meeth '14
Brianna Melgar '14, Francine (Bruder) Melgar '83
Abigail Miner '14
Ly Nguyen '14
Kari Paine '14
Jenna Riehl '14, Jeremiah Duncan '13
David Schapiro '14
Maria Daniela Silva '14
Molly Stuber '14
Salwa Tareen '14
Christina Tarn '14
Allison Tinsey '14
Megan Walsh '14
Grace Walter '14
Marc Zughaib '14
Saturday, October 18
7:00 p.m.
Class of 2014 Informal Gathering
Old Burdick's Bar and Grill, 100 W. Michigan Avenue
Enjoy complimentary appetizers from the Office of Alumni Relations as a welcome into the Alumni Association. After Burdick's, head down to the Old Dog Tavern (402 E. Kalamazoo Avenue) to continue the celebration.
7:00 p.m. – 9:00 p.m. – Burdick's with appetizers
9:00 p.m. – TBD – Old Dog
Music: Rootstand will be playing at Old Dog on Saturday beginning at 9:00 p.m. A $5 cover will be charged at the door beginning at 8:30 p.m.

Reunion Committee
Reunion Chairs and Class Agents
Anna Asbury '14
asburym.anna@gmail.com
Darrin Camilleri '14
darrin.camilleri@gmail.com
Mark Ghafari '14
markghafari3@hotmail.com
Sameen Haque '14
sameenhaque@gmail.com
Katharine Moffit '14
katharine.h.moffit@gmail.com
Kari Paine '14
kari.paine10@gmail.com
Sanjay Sharma '14
sanjay121292@gmail.com
Salwa Tareen '14
salwa.tareen10@kzoo.edu
Grace Walter '14
gwalter1@outlook.com
Emily Witte '14
emily.witte10@gmail.com

Contact Christy Honsberger at chonsber@kzoo.edu or 269-337-7246 to join your reunion committee!

Ways to Connect
Update your contact information with the College.
Create a lifetime alumni email forwarding address.
Find and reconnect with your classmates through the alumni directory.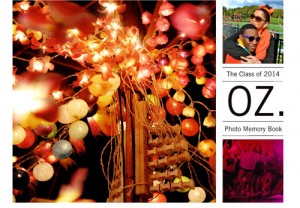 Your Class of 2014 memory book is available!


www.facebook.com/groups/KClassof2014